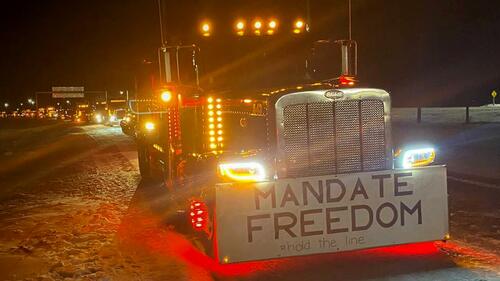 The cross-border vaccine mandates for truckers in/out of Canada have caused a stir among the trucking community. By Sunday, truckers from around the country embarked in several convoys headed to Ottawa, Canada's capital, to protest a federal vaccine mandate, according to CBC News.
Called the "Freedom Rally" against the federal mandate for cross-border truckers, Canadian truck drivers are furious with the Jan. 15 order to force unvaxxed drivers into two-week quarantine and COVID-19 testing before crossing into Canada.
At least 26,000 out of the 160,000 (16.3%) drivers who make frequent trips, hauling goods across the Canada-US will be sidelined. The convoy began one day after the US required...