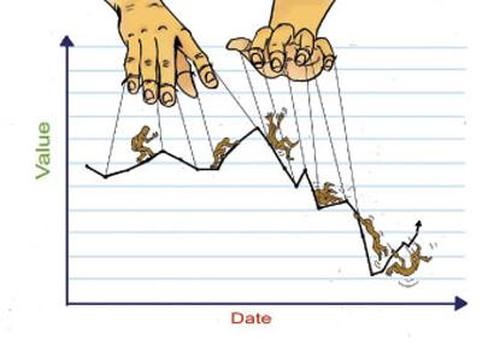 "They did it over and over and over again. They took pride in their skill to manipulate prices. They took pride in ripping off other traders. They bragged about it."
That is how Scott Armstrong, a trial attorney in the U.S. Department of Justice's fraud division, described two former traders at Bank of America's Merrill Lynch unit charged with manipulating precious-metals markets with fraudulent trades.
According to the government, the pair used spoofing orders in gold and silver markets for several years, mostly in 2010 and 2011.
As Bloomberg's Bre Bradham reports, chat logs introduced as evidence against Edward Bases and John Pacilio showed the two traders bragging about how easy it is to...