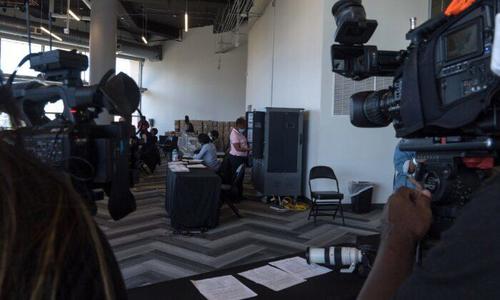 Authored by Zachary Stieber via The Epoch Times,
A judge in Georgia told parties in an election integrity case on May 27 that a previously scheduled meeting at a ballot storage warehouse was canceled after officials filed a flurry of motions in the case.
Media crews film while election workers process absentee ballots at State Farm Arena in Atlanta on Nov. 2, 2020. (Megan Varner/Getty Images)
Henry County Superior Court Judge Brian Amero said a May 28 meeting was no longer taking place because of motions filed by Fulton County, the county's Board of Registration and Elections, and the county's clerk of Superior and Magistrate Courts, a spokesperson for the court confirmed to The Epoch Times.
Amero said the motions...